Event Details
¡Una celebración en honor de las madres lactantes!
About This Event
Event Type:Community Event
Details: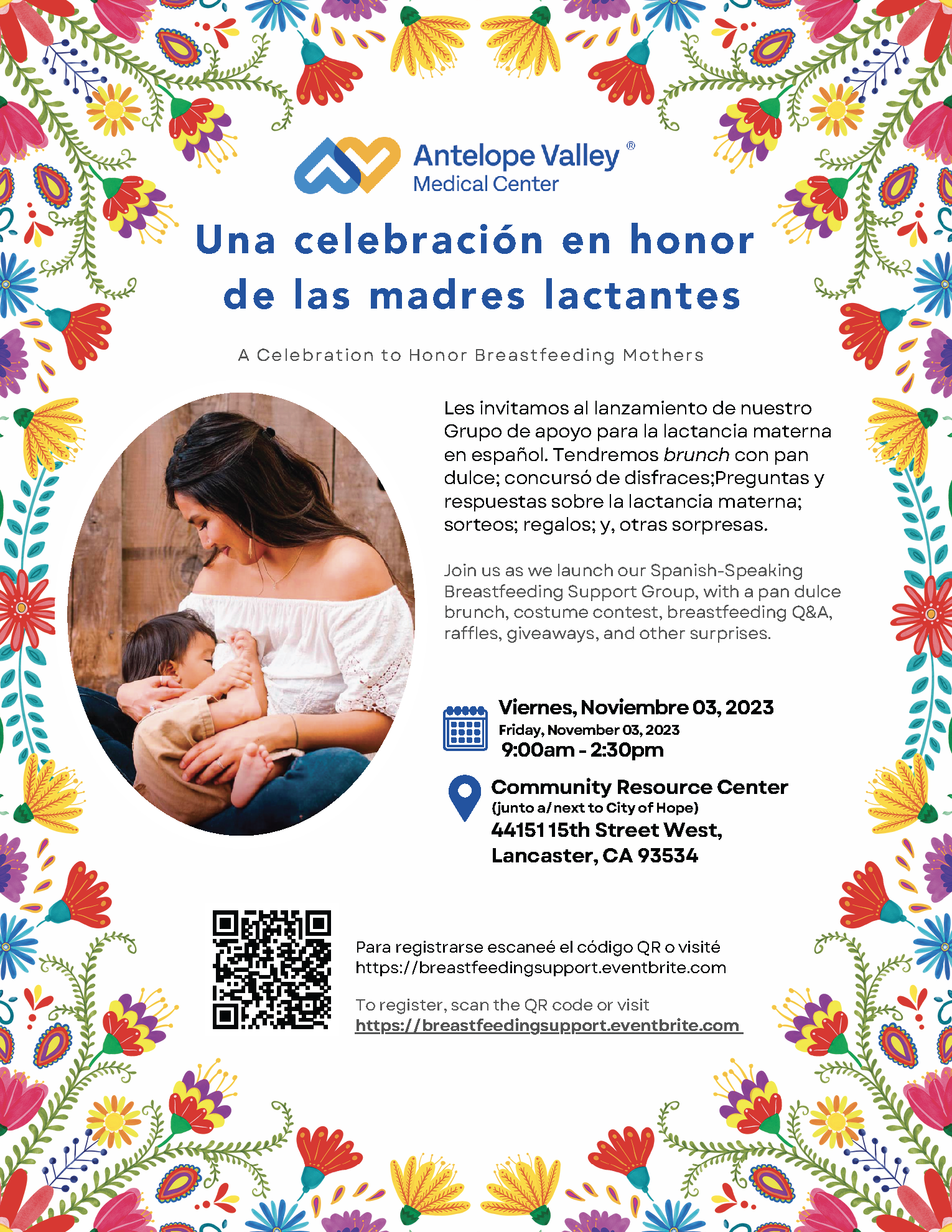 Les invitamos al lanzamiento de nuestro grupo de apoyo para la lactancia materna en español. Tendremos brunch con pan dulce; concursó de disfraces; preguntas y respuestas sobre la lactancia materna; sorteos; regalos; y, otras sorpresas. 
Viernes, Noviembre 03, 2023 de 9:00am - 2:30pm
Community Resource Center (junto a City of Hope)
44151 15th Street West, Lancaster, CA 93534
A Celebration to Honor Breastfeeding Mothers 
Join us as we launch our Spanish-Speaking Breastfeeding Support Group, with a pan dulce brunch, costume contest, breastfeeding Q&A, raffles, giveaways, and other surprises. 
Friday, November 03, 2023 from 9:00am - 2:30pm 
Community Resource Center (junto a/next to City of Hope) 
44151 15th Street West, Lancaster, CA 93534
Registration