Event Details
Flag Raising Ceremony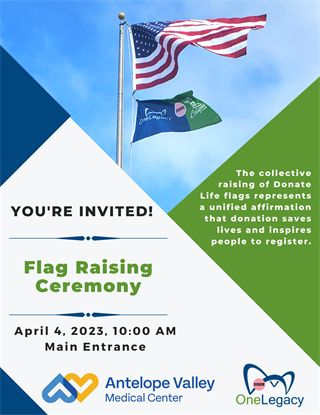 About This Event
Event Type:Community Event
Details:
In partnership with OneLegacy, Antelope Valley Medical Center will raise the OneLegacy donate flag on April 4th.  This collective raising of Donate Life flags represents a unified affirmation that donation saves lives and inspires people to register. 
Open to the public.
Registration
Price:

Free
Registration Instructions:

Open to the public. 

No registration needed.