Volunteer Program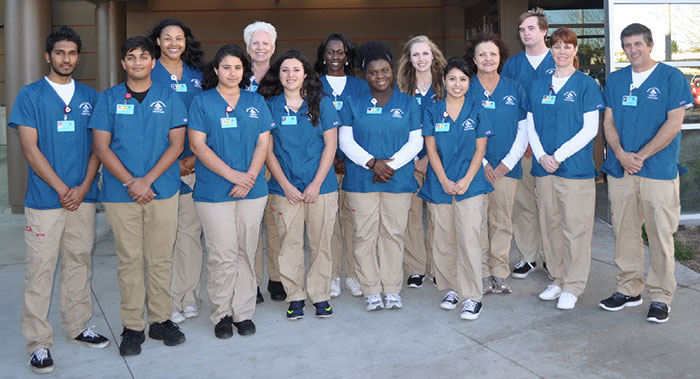 We invite you to become a part of our dynamic volunteer team and give back to the Antelope Valley community.
Our volunteers, aged 15 and older, bring a variety of backgrounds, interests and experience levels. We rely on the talent of our volunteers to support our staff by greeting, visiting with and escorting patients and their families; distributing comfort items, filing, organizing and other clerical duties, and much more.
Specific Volunteer Areas
Here are some examples of volunteer opportunities that may match your interests:
Admitting Escorts
Gift Shops
New to You Thrift Store
Labor and Delivery
Pediatrics
Nursing Units
Office/Clerical
Dietary
Surgery Waiting Room
Emergency Department / Greenzone Escorts
Pet Assistance Therapy
Spiritual Care
Home Health
Copy Center
ITSG Department
Human Resources
Neonatal Intensive Care Unit
Temperature Monitor Stations
OB Clinic
Patient Experience
To find out more about how you can help, send an email to the Volunteer Resources Department or download the Volunteer Application.
---
Teen Volunteer
Established in 1958, the teen volunteer program provides high school and college students the opportunity to observe firsthand how important quality healthcare is to the community and how their participation helps meet the individual needs of patients and their families. Plus, our teen volunteer program can fulfill school service hour requirements.
Find out more about our teen volunteer program, call the Volunteer Resources Department at 661-949-5102.