Chair - Kristina Hong, NP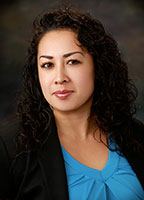 Kristina Hong, NP, has dedicated her career to direct patient care. She joined Antelope Valley Medical Center in 2006 as a registered nurse in the hospital's emergency department and continues to take care of patients as a nurse practitioner with the Antelope Valley Emergency Medical Associates group.
Throughout her nursing career she has represented patients as a legal nurse consultant and has served as a liaison between the emergency medical services system and the hospital. She has also served as a pediatric liaison nurse, a pre‑hospital care coordinator, relief charge nurse and fire department nurse educator.
Ms. Hong is earned a master's degree in nursing/family nurse practitioner from Maryville University and is credentialed by the American Association of Nurse Practitioners. She also holds a bachelor's degree in nursing from Jacksonville University in Jacksonville, Florida, and an associate's degree in nursing from Antelope Valley College.