Antelope Valley Medical Center Annual Tree Lighting Ceremony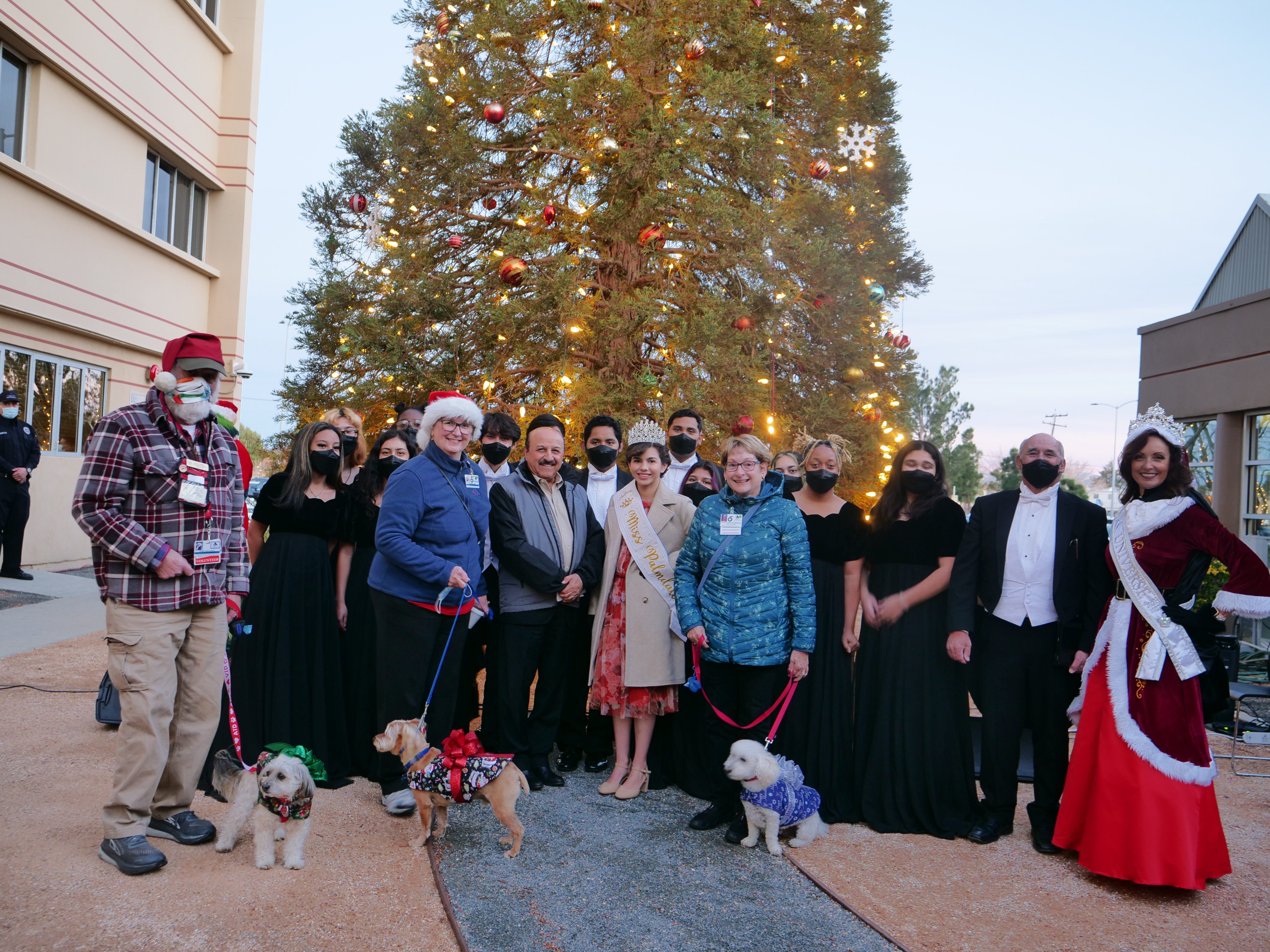 Antelope Valley Medical Center (AVMC) continues the holiday tradition of its annual tree lighting ceremony. With everything going on in the world, AVMC wanted to continue this heartwarming event to bring a little joy to our patients, staff and the entire AV community. The festivities included the telling of the AVMC Christmas tree story, a blessing, caroling lead by the Palmdale High School Chamber Singers, lighting of the tree, and refreshments.  We also had very special appearances from Mrs. Universe, Miss Palmdale, the AVMC therapy dogs, and the Grinch. 
The AVMC Christmas tree is a live pine tree that was planted in front of the hospital more than 20 years ago, to honor the memory two young patients. The two very special pediatric patients, Filipa and Ricky Moore were siblings, both with cystic fibrosis, a disease that affects the lungs and digestive tract. Ricky and Filipa were described by the pediatric staff as happy and fun-loving children, despite their illness. Filipa died at age four, while her older brother Ricky lived to be 16.
Today that tree reaches into the sky and becomes an even more beautiful focal point when it is decorated for the holidays. This celebratory tree lighting ceremony is held to honor the patients and community during the holiday season.