HPV Prevention and Education Event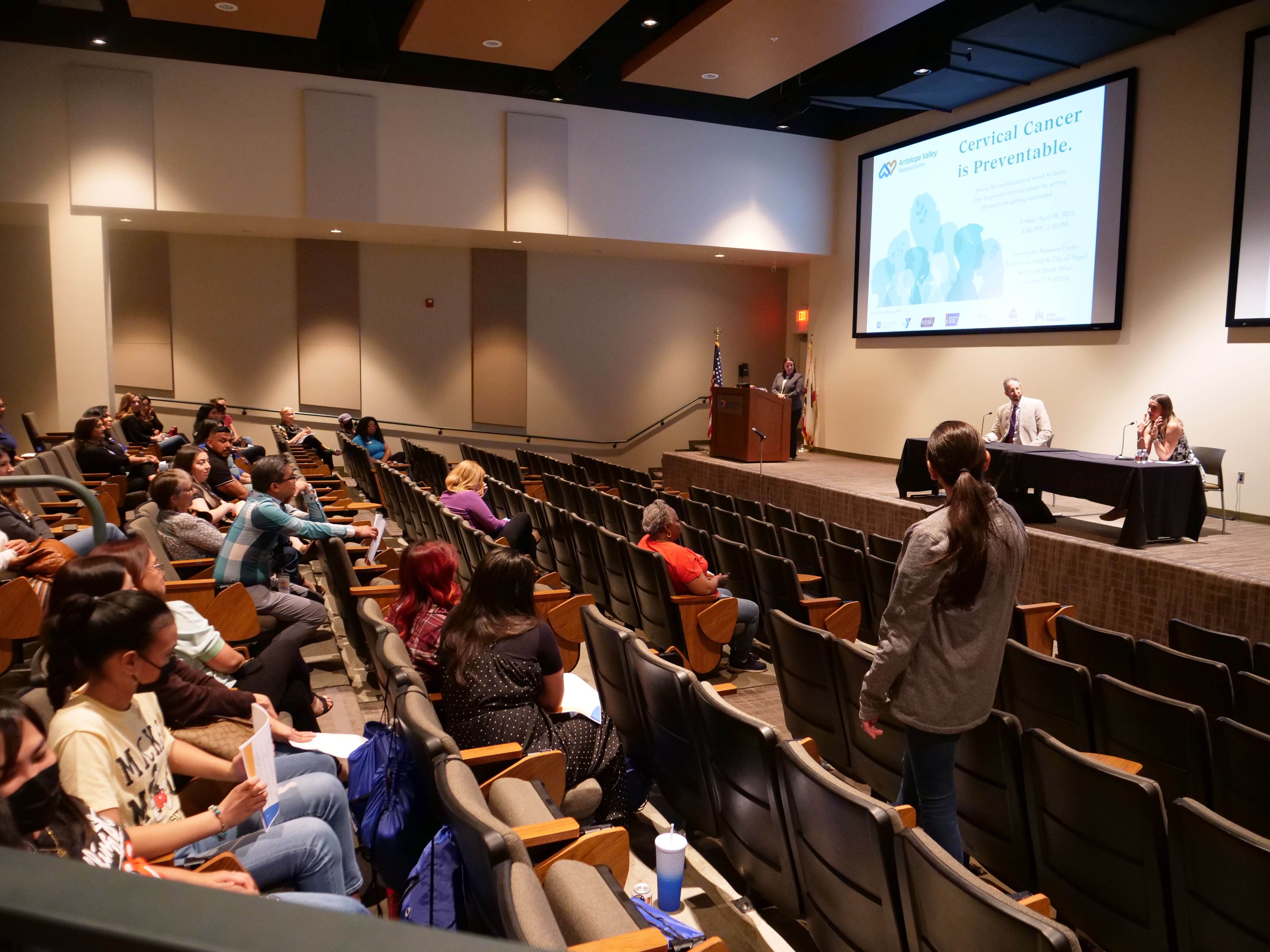 Our cancer program team, in partnership with local healthcare organizations hosted an educational event about cervical cancer prevention, in addition to providing the HPV vaccine.
Speakers included Dr. David Bronstein, Pediatric Infectious Disease physician from Kaiser Permanente, and Dr. Boryana Eastman, Radiation Oncology physician from City of Hope. They both gave informative presentations about cervical cancer, screenings and vaccinations. The floor was then opened up for a Q&A panel with the physicians, in which many members of the audience participated.
Thank you to the speakers, our partners, and especially our attendees.
To learn more about AVMC oncology services visit www.avmc.org/oncology