Antelope Valley Medical Center Celebrates 60 Years of Caring
(LANCASTER, Calif.) – More than 1,300 employees and their families celebrated Antelope Valley Medical Center's 60th anniversary last weekend. The hospital was dedicated in October 1955 to much fanfare. Over the years, AVMC has grown from its original 86 beds to today's 420-bed facility that serves more than 218,000 patients annually.
Some of its recent accomplishments include the recently opened Institute for Heart & Vascular Care, becoming a Baby Friendly facility, being certified as an Advanced Primary Stroke Center and being recognized as a Certified Healthcare District by the Association of California Healthcare Districts. With its 2,800 employees, 450 physicians and 550 volunteers, AVMC is not only a local leader in healthcare but also one of the area's largest and most influential employers.
"We are extremely proud of the care we provide to both local residents and those who travel through the Antelope Valley every day," said AVMC Chief Nursing Officer Don Wenzler,DNP, MBA, RN, NEA-BC. "While the community around us has grown exponentially over the past six decades, the hospital's commitment to delivering exceptional care remains unchanged."
The hospital's birthday celebration included a barbecue, bounce houses, games, dunk tank that soaked many hospital leaders, live music and, of course, birthday cake.
About Antelope Valley Medical Center
Celebrating 60 years of caring for the community, Antelope Valley Medical Center is located in the city of Lancaster in northern Los Angeles County. The 420-bed district hospital is a Level II trauma center and provides a full array of medical/surgical services, pediatric treatment, NICU, mental health, cancer care and more. More information is available at www.AVMC.org or by calling 661-949-5000.
AVMC 60th Celebration Photos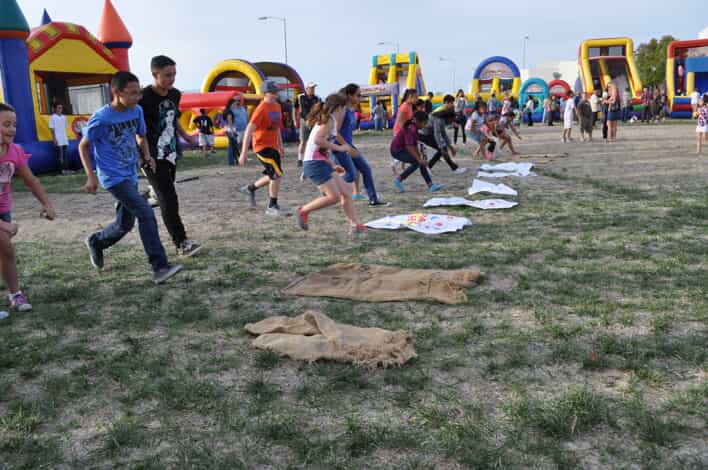 There was fun for the entire family at the Antelope Valley Medical Center 60th anniversary celebration event held at the hospital for employees and their families.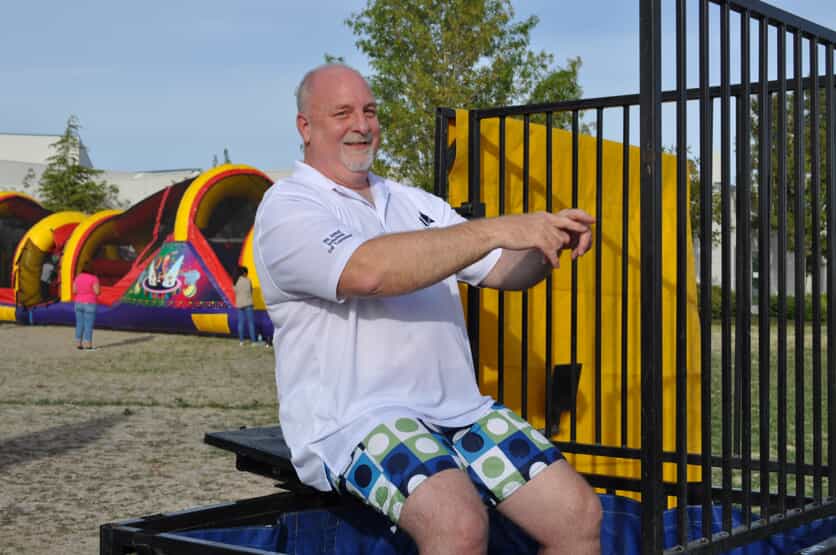 AVMC Chief Nursing Officer Don Wenzler, DNP(c), MBA, RN, NEA-BCprepares to get soaked in the dunk tank at the hospital's 60th anniversary celebration event.