AVMC Announces New Bariatrics Program
Providing New Opportunities for AV Residents During Their Weight-Loss Journey
Lancaster, CA, March 4, 2021 – Dr. John Yadegar has joined the Antelope Valley Medical Center (AVMC) medical staff as an integral part of the hospital's new Bariatric program.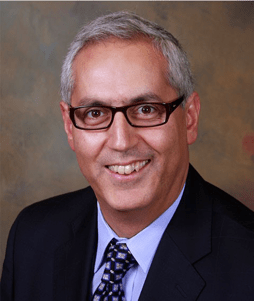 The hospital has successfully completed its first bariatric surgery and is excited to continue helping patients start a journey towards a healthier lifestyle and improved quality of life. Morbid obesity is a result of multiple factors including genetics, environment, and behavior. Furthermore, can contribute to life-threatening conditions, including diabetes, hypertension, and respiratory problems. In the Antelope Valley, 30% of adults are obese and 37% of adults are considered over-weight---both higher than all of Los Angeles County.1 "We feel it's our obligation to address the local issues of obesity, and provide the AV with advanced healthcare options with weight-loss programs like this. It's a great opportunity for many to start a healthier way of living," said Edward Mirzabegian, CEO Antelope Valley Medical Center.
As a previous recipient of the Best Laparoscopic Surgical Resident award, in addition to the USA Top Surgeon award, Dr. Yadegar is eager to grow the weight-loss surgery program at AVMC. Dr. John Yadegar earned his medical degree from the University College and Middlesex School of Medicine in London, England, and has completed several residencies in Emergency Room, General Surgery, and Orthopedics. He completed his fellowship in Minimal Invasive and Advanced Laparoscopic/Bariatric Surgery from UCLA Medical Center in Los Angeles, California. In addition to his accolades, Dr. Yadegar has authored and co-authored numerous publications; his most recent relating to Gastric Bypass Surgery.
Dr. Yadegar said of the program, "Obesity is a multi-system disease process and its resolution depends on a global approach to deal with, not only the physical aspects of obesity, but also its psychosocial dimensions. If a patient is 100 pounds over their ideal body weight and has associated medical problems, such as diabetes or high blood pressure, they most likely will qualify for the surgical option to fight this disease. However, surgery is part of a life style change to include healthy nutrition and regular exercise. The resolution of obesity and its related problems has never been as important as in our current COVID climate, as studies have shown that incidence of major complications from COVID19 are 60% greater in morbid obese patients than individuals of normal weight range. To date Surgery has proved to be the most effective and long lasting treatment for obesity and its associated problems. It is a privilege to offer this comprehensive program alongside all our expert colleagues and excellent health care providers to our community."
Bariatric surgery is an effective treatment for morbid obese patients, because it allows patients to safely sustain considerable weight-loss, while improving other obesity-related health conditions. Antelope Valley Medical Center's Bariatric program will meet the needs of the patient in a multidisciplinary setting, in order to reach optimal outcome. Patients will be provided the resources they need, not only to prepare for surgery, but to succeed well after the surgery; this includes dietary education and support groups. Patients will be assessed for three different bariatric procedures: Gastric Bypass, Sleeve Gastrectomy, and Adjustable Laproscopic Banding.
To learn more about the program, you may contact a patient advocate and/or weight-loss coordinator, through the Antelope Valley Medical Center Bariatric Program at (661) 723-7833.