Secretary - Phil Tuso, M.D.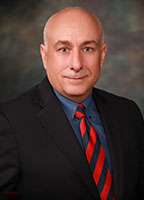 Phil Tuso, M.D., is a board‑certified internist and nephrologist with the Kaiser Permanente Nephrology Department in Lancaster. He also serves as physician advisor to Palmdale Regional Medical Center. Dr. Tuso brings to the board an in‑depth understanding of the complexities of healthcare and an enthusiasm for keeping Antelope Valley Medical Center on a path of stability and growth.
Attaining a medical degree fulfilled his lifelong dream of becoming a physician. He is passionate about truly connecting with his patients. Long‑time Antelope Valley residents, Dr. Tuso and his wife, Donna, have been involved in several community projects aimed at helping uninsured and underinsured Antelope Valley residents.