AVMC Chief Executive Officer Recognized as One of The Valley's 200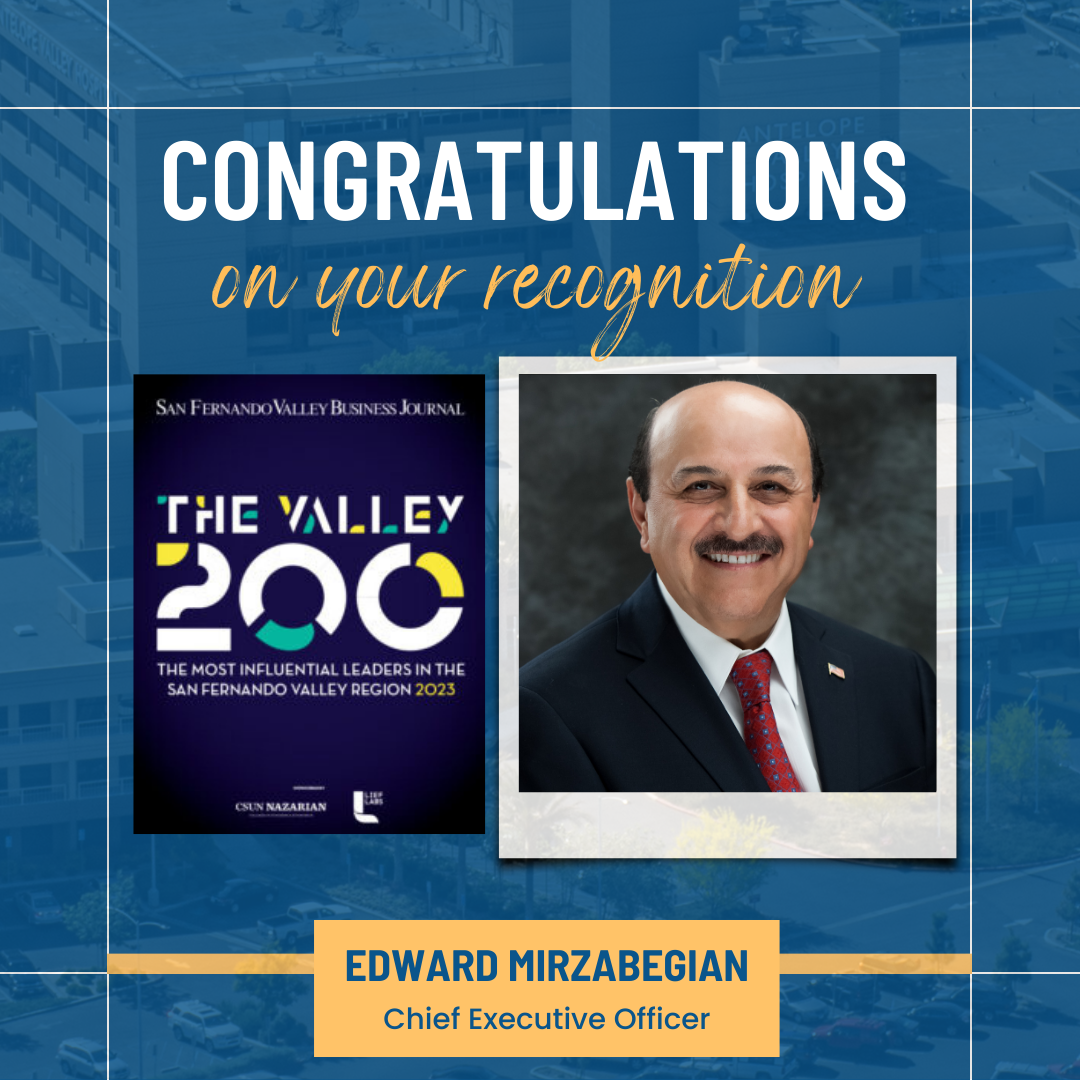 Congratulations to AVMC Chief Executive Officer, Edward Mirzabegian for being named one of 200 most influential leaders in the San Fernando Valley region. This list identifies engaged leaders who consistently make things happen in their respective areas.

As we anticipate the opening of the hospital's new expanded emergency department, the introduction of a new kidney and pancreas transplant program, and the various new projects and programs coming soon---it's certainly a testament to his leadership, vision and dedication to our hospital and the Antelope Valley community.