Wound Care Physician Spotlight
Dr. Linda James has a background in Family Practice (15 years) and has been a Wound Care Specialist for over 5 years. She uses her background as an approach to wound care treatment by caring for the whole person instead of only the wound. Dr. James focuses on explaining to her patients what other factors may be affecting their healing process. Through this approach, she is able to provide each patient with an individualized treatment plan which contributes to her healing percentage rate of 100%.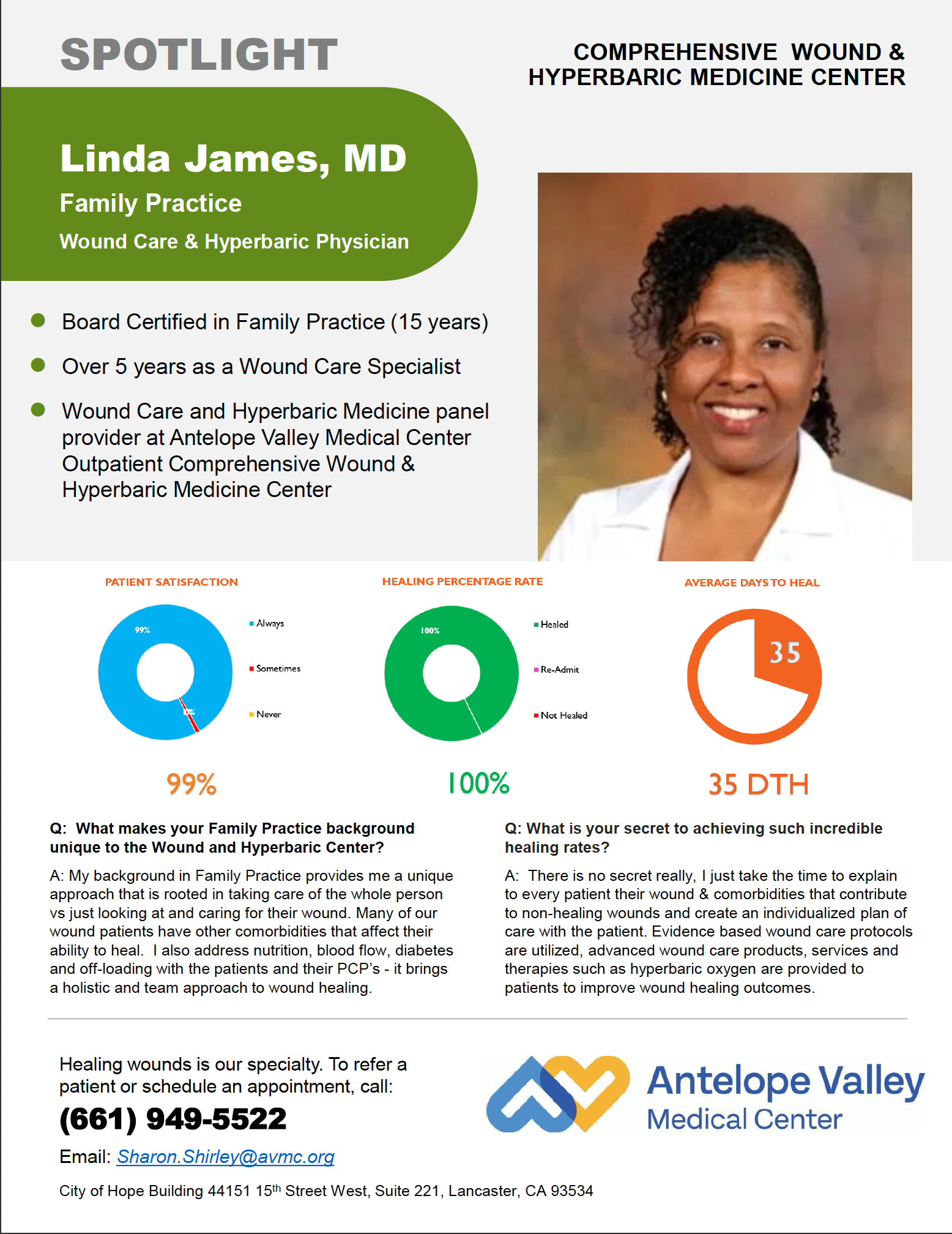 To learn more about our Outpatient Wound Care Center visit, www.avmc.org/woundcare.
Call (661) 949-5522 to schedule an appointment.