Lex Reddy Named Interim CEO and Pam Hinson COO of Antelope Valley Medical Center
(LANCASTER, Calif. – December 2, 2015) – The Antelope Valley Healthcare District board of directors have announced the appointment of Lex Reddy as interim chief executive officer and Pam Hinson as chief operating officer for Antelope Valley Medical Center (AVMC), effective immediately.
Reddy is chief executive officer of Alecto Healthcare Services, which entered into a management agreement with the hospital on Nov. 5. Since that time Reddy has been meeting with employees and medical staff, reviewing hospital operations, and working with key members of the management team to develop an operational plan designed to enhance quality performance and increase overall hospital efficiencies. He will serve in the interim role at AVMC while a search is conducted for a permanent CEO.
In addition to having more than 25 years of experience in healthcare management, Reddy has served on various foundation boards and is a member of the American College of Healthcare Executives and Healthcare Executives of Southern California. He earned a Bachelor of Science in business administration from California Baptist University in Riverside as well as a Masters in Business Administration and a Masters in Health Administration from California State University San Bernardino.
Hinson, also an employee of Alecto, previously served as AVMC's vice president of business, revenue and patient care coordination from 2007-2014 and as interim CEO in 2013. Hinson has worked in healthcare leadership throughout Southern California for over 35 years and currently serves as Alecto's head of patient financial services. During her career Hinson has held various executive-level positions focused on hospital operations and revenue cycle functions and for 17 years was the owner of a medical billing and collection company. She holds a Bachelor of Science in business administration from University of Phoenix.
"In the short time they have been on board, Lex and his team has already displayed a keen understanding of the challenges facing our hospital and of the important role we play as the center of healthcare in the Antelope Valley," said Dr. Doddanna Krishna, board chairman. "Together we are working to assure that quality and patient satisfaction remain our number one priority and that the hospital can continue to develop the programs and expertise needed to serve our growing community today and for years to come."
About Antelope Valley Medical Center
Celebrating 60 years of caring for the community, Antelope Valley Medical Center is located in the city of Lancaster in northern Los Angeles County. The 420-bed district hospital is a Level II trauma center and provides a full array of medical/surgical services, pediatric treatment, NICU, mental health, cancer care and more. More information is available at www.AVMC.org or by calling 661-949-5000. Follow us on Facebook at facebook.com/antelopevalleyhospital.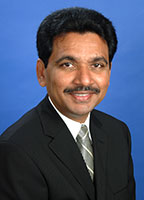 Lex Reddy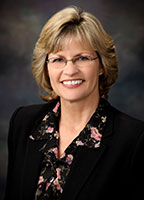 Pam Hinson