AVMC Delivers the First Baby of 2021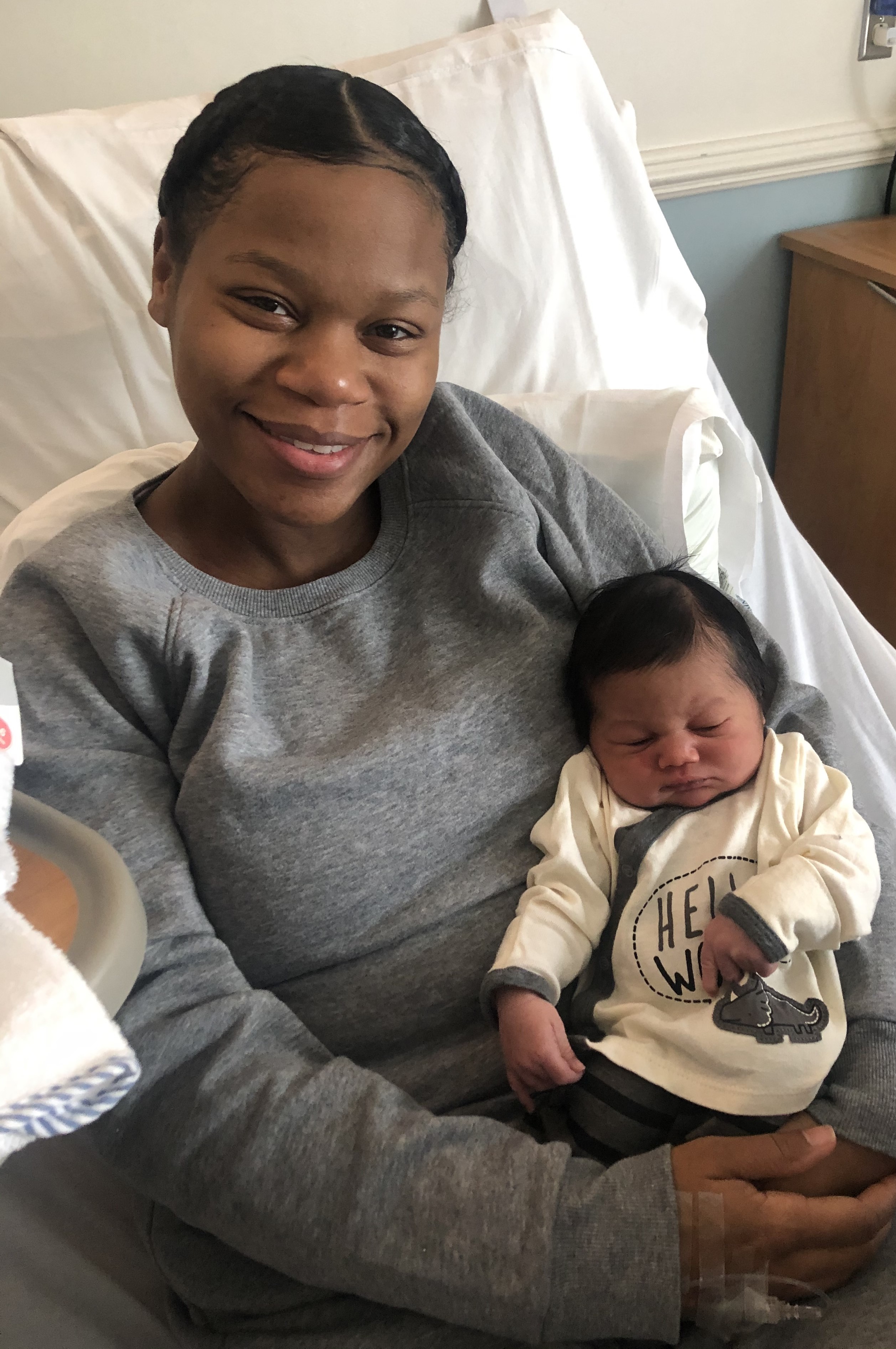 Baby Brayden was born in the early morning on January 1st
Lancaster, CA, January 1, 2021 – Nearly 5,000 babies are born annually at Antelope Valley Medical Center (AVMC), and the cycle begins anew each January with the celebration of the first birth of the year. As such, at 7:10 AM, AVMC welcomed the first baby of 2021, with the arrival of baby Brayden. Born January 1, 2021, Brayden weighed in at 7 pounds, 5 ounces and measured 19 inches long. He was born to Barbie Mims.
As the community's first baby of 2021, Brayden and his mother were given a large gift basket provided by the AVMC Auxiliary that included a variety of baby items, such as an infant car seat, blankets, clothes, socks, baby supplies, and stuffed animals. Founded in 1957, the Auxiliary is a group of volunteers dedicated to raising funds through the hospital gift shops, thrift shop, and other seasonal events.
The hospital has had a history of excellence in maternity care. AVMC's Women and Infants Pavilion, provides a spacious maternity care facility, with a complete array of obstetrical and newborn services. It features 48 private Couplet Care rooms that are furnished with special beds and bassinets, so that mother and baby can stay in the same room until they go home. AVMC also provides the area's only neonatal intensive care unit (NICU) to care for our region's tiniest and most vulnerable patients. The NICU combines advanced technology and highly trained healthcare professionals to provide specialized care.
As a designated Baby-Friendly birth facility, AVMC's lactation team ensures optimal level of care for infant feeding and for mother infant bonding. The team empowers new mothers to feel confident about breastfeeding,
"Congratulations to the new mom and welcome baby Brayden!", stated Ed Mirzabegian, AVMC CEO. "We thank you for putting your trust in our hospital, in helping deliver your newest family member. We're proud to have delivered tens of thousands of AV community members since opening our doors in 1955."
About Antelope Valley Medical Center
Antelope Valley Medical Center, the only full-service, acute-care hospital in the Antelope Valley, has been delivering exceptional care to the community for 65 years. It offers the region's only trauma center, pediatric unit, NICU, inpatient mental health care, labor and delivery, Accredited Chest Pain Center/STEMI Receiving Center, Advanced Primary Stroke Center and Comprehensive Community Cancer Center. More information is available at www.AVMC.org or by calling 661- 949-5000. Follow us on Facebook and Instagram @antelopevalleyhospital.


​
FOR IMMEDIATE RELEASE

MEDIA CONTACT:
Cynthia Frausto
Director, Marketing & Public Relations
Cell: 661-433-6472
cynthia.frausto@AVMC.org