Kindred Healthcare and Antelope Valley Medical Center Announce Planned Behavioral Health and Rehabilitation Hospital
Joint venture will build and operate specialty hospital in Lancaster, California
LOUISVILLE, Ky. and LANCASTER, Calif. (December 17, 2020) – Kindred Healthcare, LLC ("Kindred") and Antelope Valley Medical Center today announced a joint venture to build and operate a 125,000-square-foot, two-story hospital in Lancaster, California, in northern Los Angeles County, which will include 96 behavioral health beds and 25 acute inpatient rehabilitation beds.
The facility will provide a full continuum of inpatient and outpatient behavioral health services, including crisis stabilization for acute mental health and substance use disorders; detoxification from alcohol and drugs; and treatment for anxiety, depression, post-traumatic stress disorder and many other behavioral health illnesses. The hospital will also include an acute rehabilitation unit that will help adults who have experienced a loss of function or disability due to stroke, brain injury, spinal cord injury, neurological disorders, orthopedic surgery and other conditions. The rehabilitation unit will feature all private rooms and provide intense, interdisciplinary rehabilitation therapies and medical care to improve patients' functional independence and help them return home.
"Kindred is dedicated to providing hope, healing and recovery for the most medically complex patients – a mission that naturally extends to those suffering from behavioral health illnesses," said Jason Zachariah, Kindred's Chief Operating Officer and President of Kindred Rehabilitation Services. "This joint venture specialty hospital will be Kindred's first hospital that provides both behavioral health and inpatient rehabilitation services. This combination of services is designed to meet the needs of the Antelope Valley community and is an example of how Kindred sets itself apart by developing innovative and flexible solutions that meet the unique care needs of health systems we partner with across the country."
"With scarce behavioral health resources in the Antelope Valley, and the highest percentage of adults diagnosed with depression in LA County, we didn't hesitate at the opportunity to partner with Kindred Healthcare to bring additional mental health resources to the Antelope Valley. AVMC's mental health unit has seen over 500 patients just this year. For this reason, it's important to provide a multidisciplinary approach to this growing health problem," said AVMC CEO Edward Mirzabegian. "This unique facility will also allow AVMC to expand its rehabilitation services to ensure patient safety and enhance patients' functional level prior to discharge from the hospital. This partnership is a win-win for both the hospital and the AV community."
About Kindred Healthcare
Kindred Healthcare, LLC is a healthcare services company based in Louisville, Kentucky with annual revenues of approximately $2.7 billion(1). At September 30, 2020, Kindred through its subsidiaries had approximately 23,900 employees providing healthcare services in 327 locations in 35 states, including 64 long term acute care ("LTAC") hospitals, 22 inpatient rehabilitation hospitals, 10 sub-acute units, behavioral health services, and non-affiliated hospital-based rehabilitation services in 101 inpatient rehabilitation units and 130 LTAC hospitals, medical/surgical and outpatient therapy sites of service. Ranked as one of Fortune magazine's Most Admired Healthcare Companies for nine years, Kindred's mission is to help our patients reach their highest potential for health and healing with intensive medical and rehabilitative care through a compassionate patient experience. For more information, go to www.kindredhealthcare.com. You can also follow us on Facebook, LinkedIn, and Twitter.
_______
(1) Revenues for the last twelve months ended September 30, 2020.
About Antelope Valley Medical Center
Antelope Valley Medical Center, the only full-service, acute-care hospital in the Antelope Valley, has been delivering exceptional care to the community for 65 years. It offers the region's only trauma center, pediatric unit, NICU, inpatient mental health care, labor and delivery, Accredited Chest Pain Center/STEMI Receiving Center, Advanced Primary Stroke Center and Comprehensive Community Cancer Center. More information is available at www.AVMC.org or by calling 661-949-5000. Follow us on Facebook and Instagram @antelopevalleyhospital.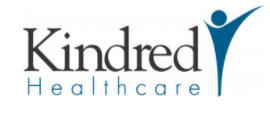 ​
Contact:
Susan E. Moss
Senior Vice President,
Marketing and Communications
Kindred Healthcare
(502) 596-7296
Susan.Moss@Kindred.com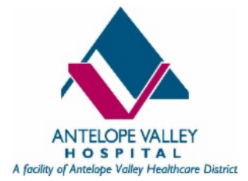 ​
Contact:
Cynthia Frausto
Director, Marketing & Public Relations
Antelope Valley Medical Center
(661) 949-5230
Cynthia.Frausto@AVMC.org