New Chief Nursing Officer Joins Hospital Administrative Team
(LANCASTER, Calif., August 2, 2023) — Antelope Valley Medical Center (AVMC) welcomes Joya Henderson, RN, MBA, NE-BC as its new Chief Nursing Officer (CNO). As Antelope Valley Medical Center's CNO, Joya will be responsible for overseeing the quality and performance of clinical operations and patient care services.
Ms. Henderson is a highly experienced Chief Nursing Officer with over 20 years of nursing experience and a proven track record of more than 14 years in various levels of management. With a diverse background encompassing emergency room, ICU, PACU, GI Lab, Med/Surg, Tele, and DOU units, Joya brings a wealth of knowledge and expertise to her role. In her previous roles, she has lead and coordinated multi-disciplinary efforts during the COVID pandemic, and spearheaded the establishment of a regional spine clinic; just to name a few of her accomplishments. Joya earned a Masters degree in Business Administration from Los Angeles Pacific University in San Dimas CA, and a Masters degree in Nursing from the American Sentinel University in Aurora, CO.
"I'm honored to be part of the hospital's leadership team and look forward to fostering a culture of compassion, mentorship, and professional development among the nursing staff," says Joya Henderson, RN, MBA, NE-BC, AVMC Chief Nursing Officer, "I applaud our nurses that are steadfast to growing their profession and focused on patient-centered care. I look forward to making a positive impact in AVMC's healthcare delivery to enhance the overall experience of our patients."
"Joya is a fantastic addition to our administrative team and with her extensive background, I know she will excel in her role," said AVMC Chief Executive Officer, Edward Mirzabegian. "As we continue to grow our programs and prepare for the future, Joya will work with our nurses to enhance the quality and continuum of patient-centered care."
For more information about Antelope Valley Medical Center, please visit www.avmc.org.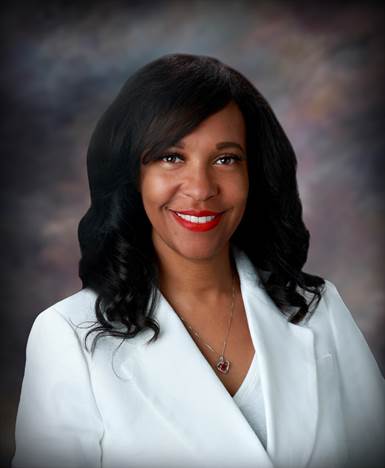 Antelope Valley Medical Center (AVMC) welcomes Joya Henderson, RN, MBA, NE-BC as its new Chief Nursing Officer (CNO)