What each of you did for me, has touched me positively
Author: Miguel
Location: Santa Monica, CA
Date Submitted: Jul 12, 2023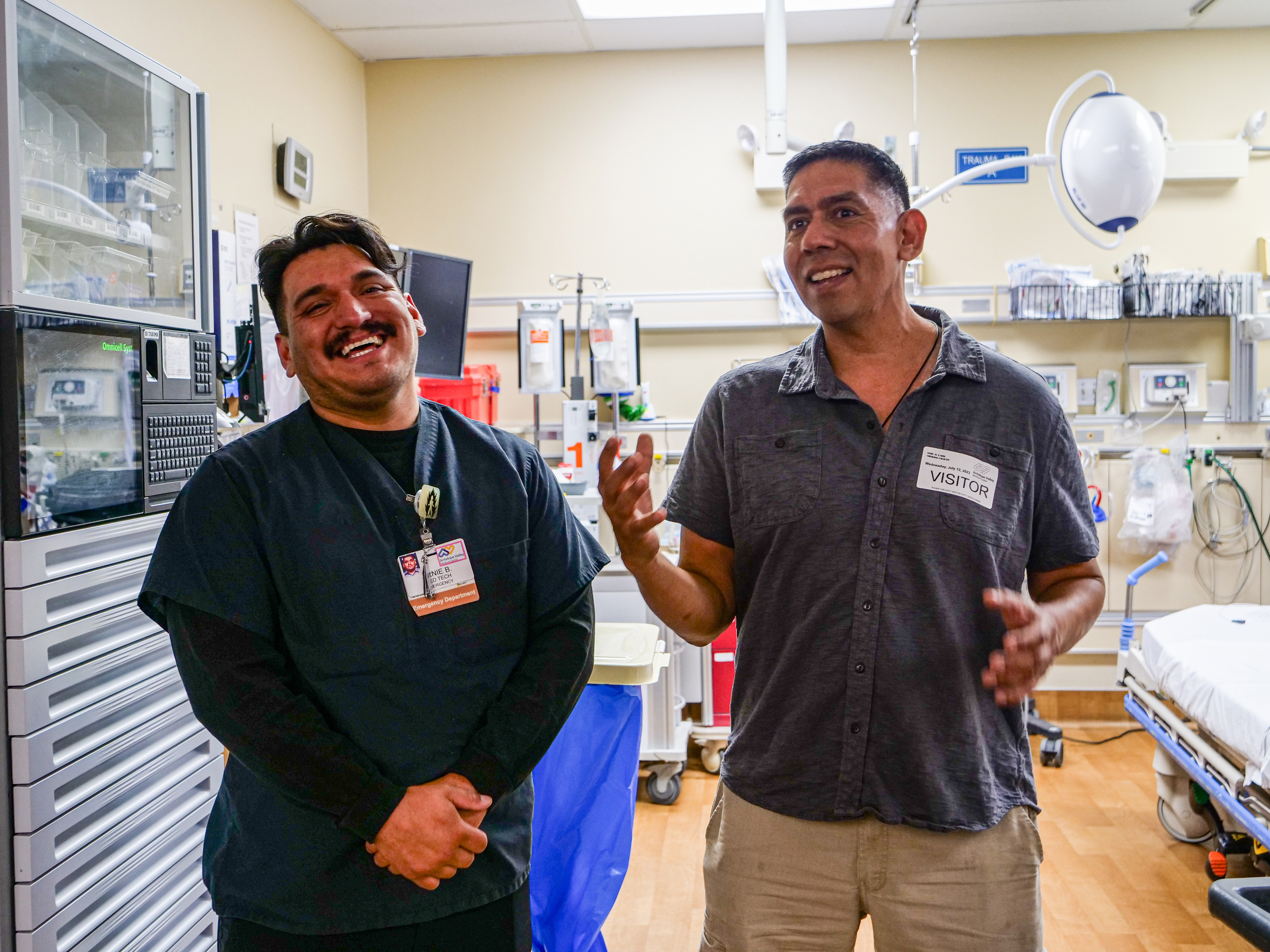 ""My life has completely changed ever since that day.""
For Miguel the events of June 3rd started off as a typical day out with his family in Mojave, California. As kids, Miguel and his family would frequently drive out to the desert and spend time shooting targets---but this day was different. Miguel was shooting targets with a friend while his cousin was testing out an 1800's musket style rifle known to take down wildlife, such as deer, bison, bears and other large animals. The weapon kept misfiring, so they told him to put it away. Eventually, the weapon goes off, but no one would have imagined what would come next---Miguel was shot. "It felt like someone hit me with a bat… I really thought it was a bad practical joke. I thought someone hit me… and they thought it was funny."
His brother and a friend get him into the car as they try to figure out where to take him. "I knew where we needed to go," he says, "I gave them directions to the hospital (Antelope Valley Medical Center)." When he arrived, hospital staff came out to him, "The moment I had the opportunity to sit in a wheelchair, I just landed. I sat there and went limp and thought I'm in your hands now," he says.
Still conscious, Miguel was quickly taken into the ER and could hear staff coordinating his care, requesting scans, administering morphine, and then rushing him to surgery. As they are prepping him, he recalls a feeling of comfort, peace, and hope that he felt from an individual who held his hand, "I kept asking people who was that person... who was the one that grabbed my hand... gave me strength... who was the one that told me they weren't going to let go," he recalls.
Today, Miguel is recovering and getting physical therapy close to home, but he remembers the care he received at AVMC. As well as, the feeling that the radiology tech, Arnie, invoked in him by holding his hand telling him that everything was going to be okay. That feeling is something that resonates with him still during his recovery and he hopes to be able to the same for others around him. "It was so powerful… I want to be able to do that for somebody else," he says, "I'm going to give them that same energy back."
Wanting to share his gratitude, Miguel returned to the hospital to thank the staff that cared for him. During his visit, Miguel was able to meet and thank the rad tech, Arnie, who gave him strength he needed that day.