I'm the Happiest Man, This Side of California
Author: David C.
Date Submitted: May 27, 2021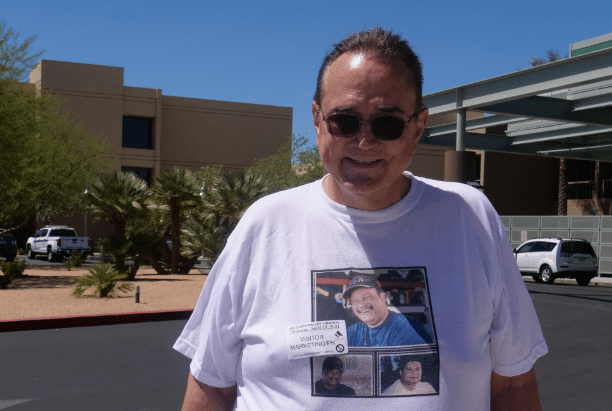 "…after the surgery I am no longer a diabetic."
I reached out to Dr. Yadegar because of the concerns my family had for my weight. I felt like a complete pig and a slob. The reason why I wanted to do this procedure is ultimately because I want to see my granddaughter get married, my grandson graduate from high school. I used to be an athlete, and I quit drinking 44 years ago, and drugs 43 years ago. I had a nervous breakdown and became bedridden for 8 years.
Frank Nogales, my best friend who is no longer with us. Frank was also obese and I told his mother I was doing this procedure in his memory. I'm doing this for him, second to my son Jason and my Florence Nightingale daughter-in-law. I'm doing this for my granddaughter Ell and so I can be around for my grandson's first home-run and high school graduation. I want my granddaughter Tiffany to be proud of me, as well as Lou and Moe, and Lori and George. My ex-wife Lori means a lot to me as we share three grandchildren; Ella, 13, Jackson, 9, and Bennett, 21 months. Before surgery I had thrombosis, diabetes, and kidney problems, after the surgery I am no longer a diabetic.
Everyone at AVMC were polite professionals. I was not in pain after the surgery and I had a good time with the staff. I was kept 2 1/2 days in the hospital. For anyone who asks me about getting it done, I'd say go and do it. It'll make your life better and let you do things that you wouldn't think you could do. Two weeks after, I noticed the difference and I've lost the cravings to eat large quantities of food. Dr. Yadegar literally saved my life.
David is a 66-year-old man from Tehachapi, California. He underwent the Sleeve Gastrectomy procedure under the care of Dr. John Yadegar.