Miracle on Red Mountain
Author: Jack R.
Date Submitted: Apr 2, 2021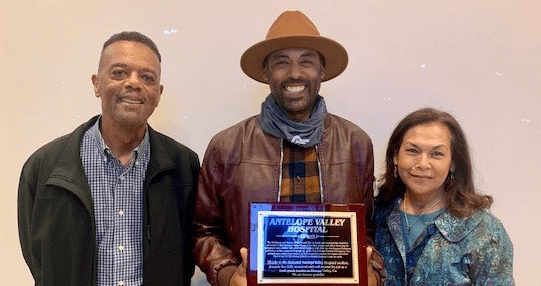 "On that day while heading out to hunt birds and ride off-road vehicles, Joaquin's brother-in-law was made aware that Joaquin had slumped over in his vehicle and showed no sign of a heartbeat or breathing."
The Robinson family would like to thank and acknowledge employee personnel at the Antelope Valley Medical Center for their actions and effort involving the emergency unit, cardiac unit and overall hospital care after our son, Joaquin Robinson suffered a cardiac arrest on October 17, 2020 in Red Mountain, CA. On that day while heading out to hunt birds and ride off-road vehicles, Joaquin's brother-in-law was made aware that Joaquin had slumped over in his vehicle and showed no sign of a heartbeat or breathing. He called 911 and although he was never trained in CPR, with assistance of a Bakersfield 911 dispatcher he was able to perform CPR for approximately 20-30 minutes, until the EMTs arrived and Joaquin was airlifted to Antelope Valley Medical Center.
The ICU and Trauma emergency unit utilized every medical procedure at their disposal to sustain his organs and the hope that God would make the determination he had more work for Joaquin to do on this earth. After two days in the ICU unit being placed on ice, connected to a breathing device, Intravenous tubes connected and a heart monitor installed, God decided to prolong Joaquin's life and let the world know his power and glory in all things through the lifesaving miracles Joaquin received between October 17, 2021 through November 5, 2020
Joaquin was able to fully recover and be discharged home, two and a half weeks later on November 5, 2020. He has fully recovered and plans to resume his job as a 10th grade teacher in Moreno Valley, CA in August of this year.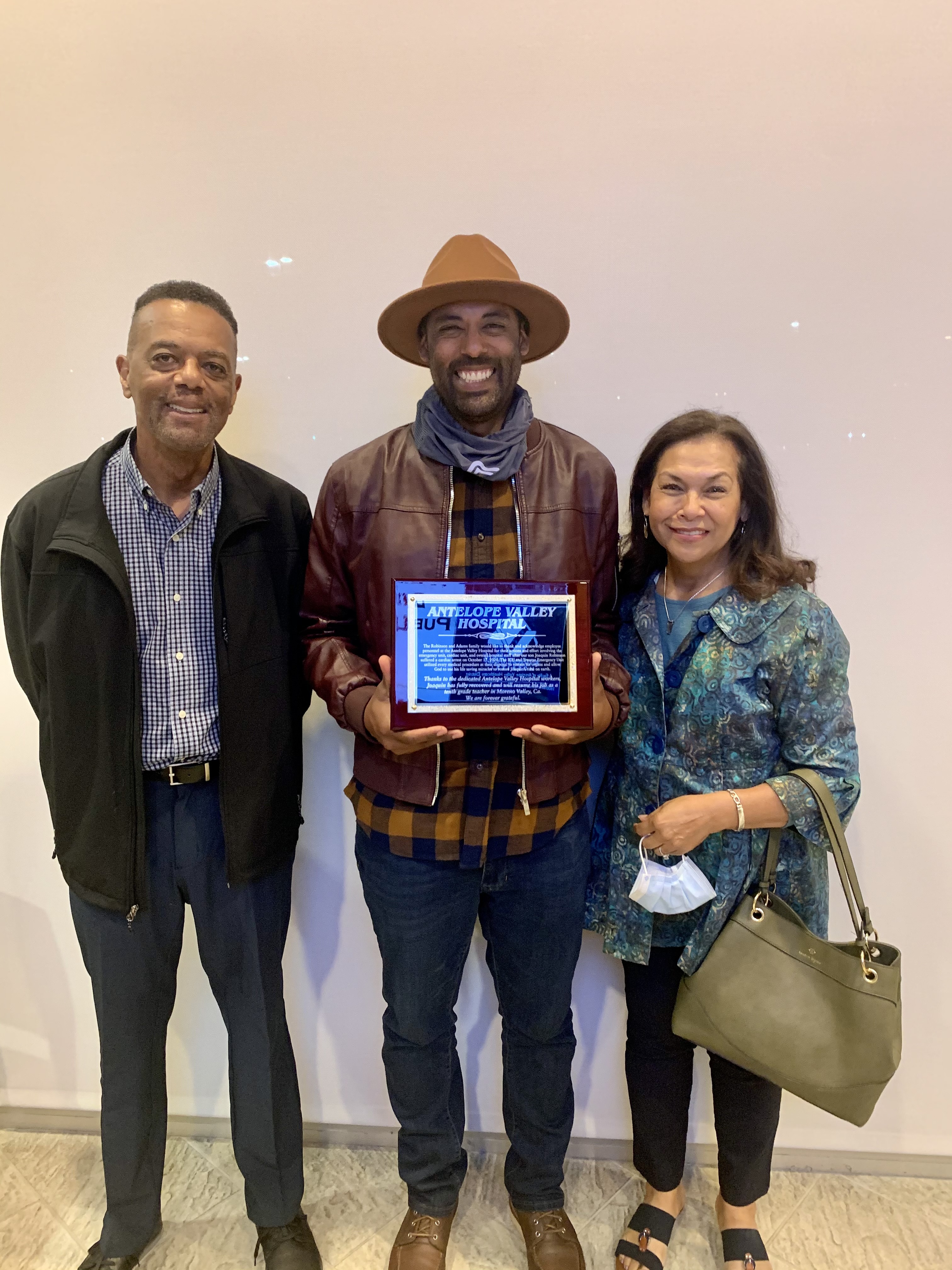 Pictured: Joaquin, accompanied by his father and mother, presented a plaque to Antelope Valley Medical Center leadership in recognition of the efforts made to save his life.