My Treatment Here Has Been Five Stars
Author: Robert S.
Date Submitted: Jul 1, 2021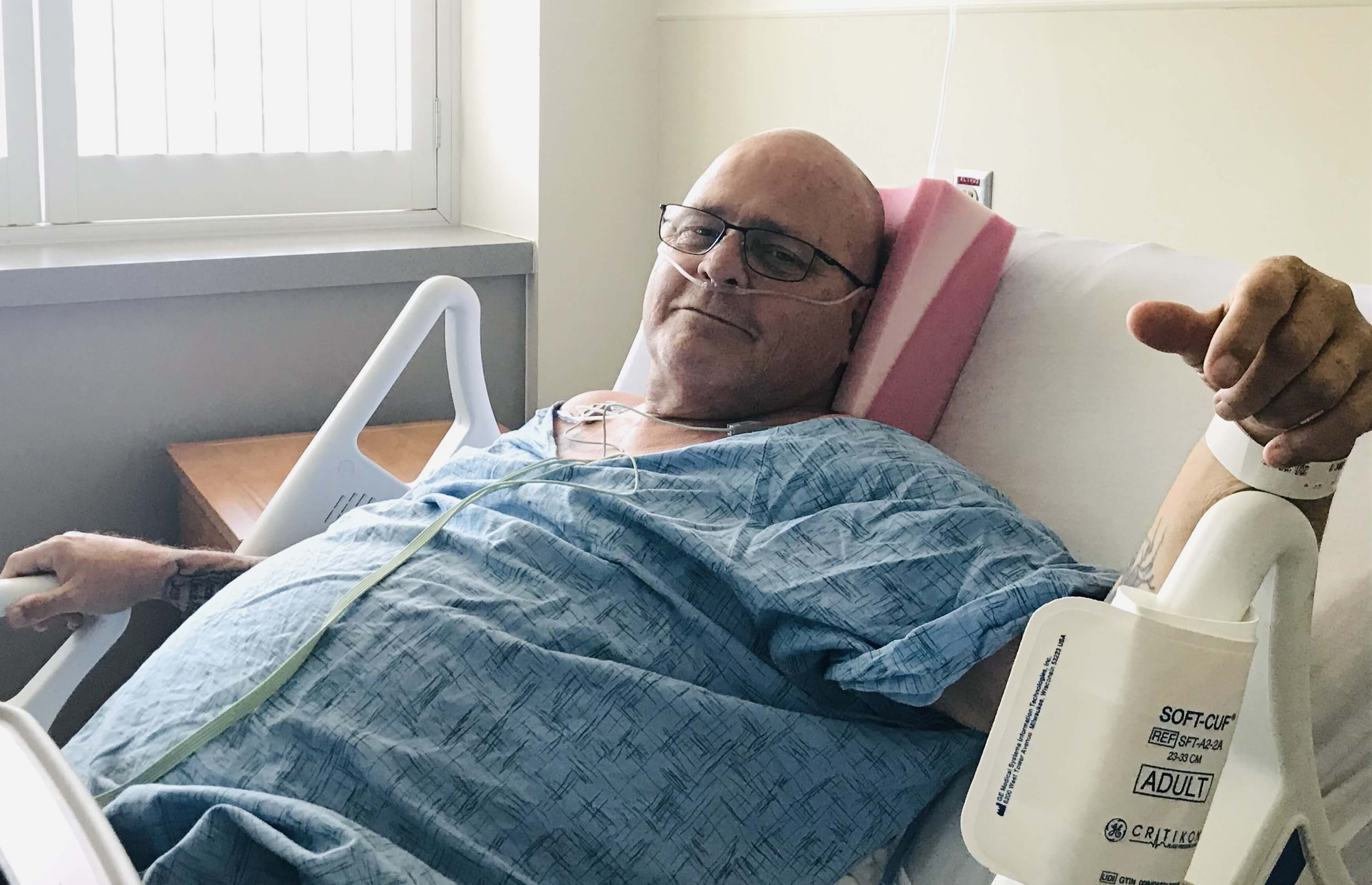 "Having AVH here offering these services is great, what can I say I didn't have to go anywhere, I just came right here and I'm alive today because of it."
I was admitted to Antelope Valley Medical Center for treatment, for my cancer; I have Non-Hodgkin's lymphoma. I was diagnosed in 2019, everything was fine until I noticed that I was having trouble breathing and I was bloated. I came to the ER and they did a CT scan, and that's when they noticed that the lymph nodes were enlarged and suggested that I see an oncologist.
I made the appointment with the oncologist who then told me after taking a biopsy that I had lymphoma. The symptoms where chill then, but since 2019 to now, they became more aggressive; my lungs get filled with fluids making it hard for me to breathe. It was my doctor, Dr. Monehmian from Kaiser who suggested I go to AVMC, and have the treatment as an inpatient, which included chemotherapy to knock down the cancer.
My treatment here has been five stars. There's been three nurses that I've had because I'm a chemo patient, Heather B., Anna Y., and Dawn D. I'm telling you right now my feeling is that I would've died without them. Because of those three women right there, they made me stay alive. They took care of me like you wouldn't believe, I'd cry right now just thinking about it. It was so touching the way they took care of me---Heather was supposed to be working three days and then be off, however she picked up a shift to come back and be with me. Who does that? Heather was my champion, and then they scheduled the stuff around again, so Heather could be here the Saturday, Sunday, Monday, and then Anna my other two days. So, whoever is in charge of scheduling the nurses, is just unbelievable.
My recovery is ongoing; when I come in here, I feel like crap, when I leave I feel like a million bucks. I started the chemo just two weeks ago, next thing you know, I was here and all of a sudden I ran into the angels of Heather, Anna, and Dawn. It's unbelievable, I mean the other nurses were so great, but I feel like those ones were the ones that kept me alive. Having AVMC here offering these service is great, what can I say I didn't have to go anywhere, I just came right here and I'm alive today because of it. Who knows if I had to drive an hour and half to go to treatment every day.